Bringing Patient Centricity to Life: The Social Health Network Explained
Published December 7th, 2022 | 4 Minute Read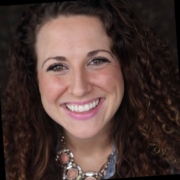 By Julie Croner, VP Community Development
Health Union
For decades, patient centricity has been widely prioritized by healthcare companies; yet, the practical applications often still remain challenging due to the highly regulated nature of the industry.
Healthcare's challenges with integrating patients into their product and program development, communication and campaigns are not for lack of patients. For years, health leaders–people who are actively involved in their health journey and share their stories online–have been working tirelessly to use their voices to affect change in the healthcare industry and truly bring patients to the center.
Through social health–the dynamic, real-time actions people take to find meaningful connections that impact the health journey–these health leaders have paved the way for industry transformation and authentic collaboration. 
The benefit for the healthcare industry is simple: you can grow and cultivate relationships with key opinion leaders in patient communities that align to your company or brand values–and gain meaningful insights to better serve the patients within your community.
Tap into trusted, mutual relationships
Health Union has been independently building relationships with health leaders for over a decade, creating a network of vetted, qualified leaders who are supported and empowered to create meaningful partnerships with the industry at large. With the advent of the Social Health Network, a first-of-its-kind community for health leaders, Health Union has doubled down on helping people with chronic and complex conditions live better, while providing a mutual benefit for both health leaders and the healthcare industry. 
The community of health leaders in the Social Health Network are always looking for ways to get involved in working with others who can help them make a difference. By empowering and supporting this community in the ways they want and need, we're able to connect companies with the right person—so companies can feel confident they've found the right player to add to their team. Additionally, the Social Health Network works closely with health leaders by setting up processes to guide them in making sure they can create and amplify content in compliant ways, so brands can trust that the partnership is set up for success.
And that trust goes both ways: many people living with chronic conditions can be wary of working with different pharma and healthcare companies, but Health Union's trusted relationships among the industry ensure the facilitation of those connections and that health leaders are matching up with companies that align with their values and their skills. For example, if we know a health leader who creates stellar social media content and we see they've been speaking with their followers or community about getting ready for appointments, we can best match them up with a brand looking to help provide patients the materials they need to improve their experience with their HCP.
Build patient centricity in a tangible, actionable way
The Social Health Network helps build health leaders into confident and trustworthy partners for the healthcare industry. These health leaders are the ultimate thought leaders in their communities and deserve to have a seat at the table when companies build products, services, marketing and more. They come from all backgrounds, perspectives, and life experiences, and can provide incredible value for anything from recruitment needs to business solutions for specific communities.
We've heard health leaders say, "I don't want to be a one-time advocate for a brand–I want a relationship with the brand. I want to have a seat at the table." When a healthcare company comes to work with the Social Health Network and taps into their expertise to help recruit for a clinical trial, create a social media campaign, or get insights about marketing materials, there's so much value in creating those relationships with patient leaders and making them long-standing. It is not about checking the box to merely speak to a patient, but it's having them come onto your team as a valued player.
Transform healthcare by building people up and providing opportunities
Health Union's Social Health Network is designed to be a one-stop shop for health leaders from all backgrounds to learn, grow, and gain meaningful opportunities. For years, health leaders have told us that their biggest challenges include networking with other health leaders, gaining credibility and knowledge within the space, and having a dedicated source for vetted compensated opportunities to collaborate with healthcare.
By bringing like-minded individuals together, the Social Health Network is able to help build health leaders up, by teaching them what the industry needs, wants, and how other health leaders are stepping up across virtually every condition to fill gaps and address needs. The Social Health Network currently offers a dedicated platform filled with courses and resources for health leaders to learn from and to use to grow their credibility and impact.
The industry has the opportunity to help transform healthcare through the Social Health Network: supporting someone in their own health journey, and then empowering that person to go and support others in their own journeys. Every single one of our network members is impacting health outcomes within their individual communities. We can all work together to simply help support, empower, and grow these leaders so that they can have a bigger impact on their own communities.
—
Interested in learning more about how you can effectively bring patients on to your team?