The Year of Reconnection: Shared Experiences Drive Connection through Social Health
Published January 8th, 2022 | 4 Minute Read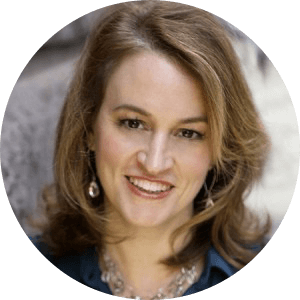 By Lauren Lawhon
President and Chief Operating Officer
Health Union
When the sun set on the year 2020, the world looked to 2021 with the hope that it would see a return to "normalcy." Instead, it was a year that seemed equally rocket-fast and glacially-slow and, in many ways, a 12-month extension of 2020. We continued to face fear, isolation and diminishing mental health as the pandemic evolved. In healthcare, we also saw the acuteness of the pandemic affect the balance and priority of care for chronic health conditions, screenings, and prevention. We needed to find a way to connect again – person to person and patient to healthcare – in a time when it mattered the most.
2021 was a year of reconnection. Adapting to a time that even a decade ago would have all but fully isolated us from our communities, we found creative ways to reconnect – with the people we love like friends and family; the people we need like healthcare providers and professionals; and the resources we deserve to help our lives move forward despite feeling stuck. While technology can never replace face-to-face interactions, it gives healthcare an opportunity to continue those vital connections in a time when we are desperately searching for ways to maintain and sustain relationships. 
Technologies like telehealth and social media completely transformed how the world connects about health, and the challenges of 2021 created the need and opportunity for the healthcare industry, providers, and patients alike to embrace these technologies more than ever before. No truer is this statement anywhere than within online health communities.
In a time when face-to-face interaction was difficult, online communities helped meet the very human need for deep, meaningful connection. A late 2021 Health Union survey of 2,371 patients found that 95% use online social resources for health reasons and that three in four patients use online social resources at critical points in their health journey. Through partnerships with online communities, the healthcare industry found a means to distribute essential resources to patients, patients were able to stay informed about their conditions and relevant treatments, and most importantly, patients and caregivers found the peer connection and support they desperately needed. 
As a result, the opportunities to tap into health communities have exploded, with more people ready to engage than ever before. To meet the growing needs of patients online, Health Union launched eight new online health communities last year, the most we've ever launched in a calendar year, and we're expanding further in 2022. With the acquisition of WEGO Health, we are now able to offer our partners access to the world's largest network of activated and engaged patients, expanding to provide innumerable opportunities to reach patients where they are. People in our communities and our patient leader networks welcome opportunities to engage with the healthcare industry, and we're developing new ways for partners and patient communities to connect in dynamic, real-time interactions that define a new social health journey. 
Health has always been social. The village has always rallied to support and care for people in times of need. Now, social networking and digital technologies like telemedicine, online health communities, and even social media have enabled that village to come together in novel ways, replacing the linear patient journey with a universe of social health interactions. The benefits of this "social health" movement are undeniable. Of those who use online health resources, more than six in ten patients feel less alone in their condition, and seven in ten feel more informed about treatment and can better communicate with their doctor (source).
Whether or not the world will ever return to "normal" as we knew it remains uncertain. As I look at 2021 rolling into 2022, I am reminded of the importance of shared experiences and of feeling connected to others in the context of health and healthcare. I am reminded that social health is the core of who we are and what we do at Health Union. I see the year ahead defined by our commitment to finding new ways for people to access communities of information and support, both within our organization and among our partners, members, and advocates. 2022 will be marked by the way micro-interactions in online health communities can be harnessed to have a profound impact. 2022 will be the year of social health.