The Patient and Caregiver Journeys are Interconnected:
Addressing caregivers' needs can make both experiences better
By Amrita Bhowmick, MBA, MPH
Chief Community Officer – Health Union
November 29, 2018
As National Family Caregiver Month comes to a close, we continue to celebrate the incredible impact and influence caregivers or care partners have on the patient's journey across many of Health Union's online health communities.
Day in and day out, we observe how a chronic condition or cancer diagnosis not only impacts the patient but their loved ones, as well. The comments and conversation reveal the ripple effect that occurs, and how the diagnosis impacts everyone in the family–often times it can feel as though they have received the diagnosis themselves. Caregivers step forward in recognition of their loved one's need for care, compassion and support. They provide both physical and emotional care often at the expense of their own health and wellbeing.
With a deeper understanding of how the patient and caregiver journeys are profoundly connected, we learn more about ways to truly meet caregivers where they are in an effort to implement programs that are mutually beneficial. Within the online health communities that Health Union cultivates and continually supports, it's important for us to understand the experiences of caregivers in order to provide them with the information and validation they need–all while better supporting the important role they play in the patient's journey every day.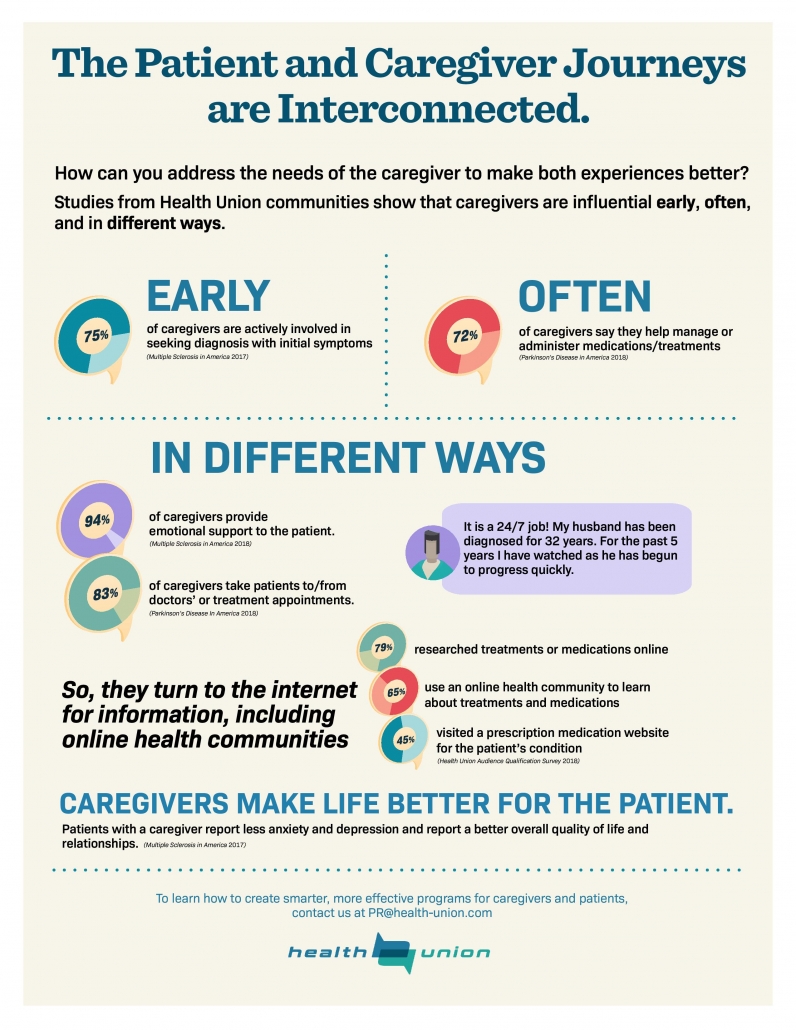 Special thanks to Health Union colleagues Chris Hall and Katie Van Horn for their significant contributions to the HU webinar, "Patient Journey vs. Caregiver Journey: What's the difference?"