The Value of Patient Perspectives in Answering Key Business Questions
Published May 23rd, 2023 | 3 Minute Read
For over a decade, Health Union has regularly fielded condition-specific  In America surveys within its growing portfolio of online health communities. The surveys have collected thousands of responses from patients and caregivers living with a range of chronic and complex conditions.
Of the more than 70 questions asked in each survey, many focus on experiences with diagnosis, treatment awareness, quality of life, and online information-seeking. Since its inception, the research program's characteristics have positioned condition-specific In America surveys as deeply valuable sources of timely, relevant, patient-reported data that offer genuine insight into the patient journey. The findings have been mutually beneficial for those participating in Health Union's communities and for industry partners.  
Recently, it became clear that in order to capture the highest quality data, the research methodology had to evolve. The solution was two-fold: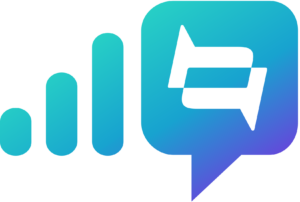 A comprehensive In America 2023 that enhances the ability to examine similarities and differences across conditions, paves the way for a more holistic understanding of patients across multiple comorbidities—which is aligned more directly to a patient's journey—and streamlines the survey length to optimize participation and cross-community representation.

A condition-specific, in-depth Patient Experience 2023 research program, which builds on In America responses with an additional set of questions focused on unmet needs, disease burden, and treatment experiences—with quota-sampling to better represent important subgroups.
The revamped methodology provides IRB-approved data across multiple conditions plus condition-specific deep dives. In America 2023 successfully surveyed over 33,000 unique respondents who provided feedback on over 50,000 condition-specific experiences. In tandem, the Patient Experience surveys are currently being fielded, with hundreds of In America respondents recontacted to provide additional data and further elucidate their experiences and disease burden.
Revisiting the program's core components means that Health Union can now better help clients:

Understand condition-specific patient journeys
Validate target patient profiles

(in terms of

demographics, disease burden, treatment experiences, and information-seeking)

Construct brand user profiles

and how they compare to others using a competing product

Explore varied condition experiences

and the changes that occur according to line of therapy or disease stage

Augment situation analyses and/or RWE or HEOR-related analyses 
Health Union's syndicated research harnesses patient driven insights to help brands develop foundational knowledge from the patient perspective. Interested in learning more? We invite you to fill out the form below.