DOWNLOAD OUR WHITEPAPER:
#authenticity How Social Media Can Fuel Growth-Oriented, Sustainable Online Communities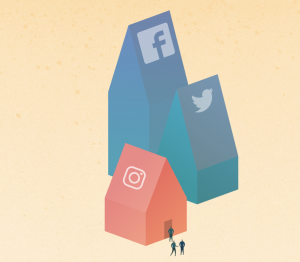 Social media is ubiquitous and a necessary component of any healthcare marketing strategy. People impacted by chronic conditions rely on online resources for both practical and emotional reasons at many points along their journey, including when they are considering or starting a new medication, experiencing new side effects or symptoms, trying to manage symptoms, or looking for support. However, given that social media is everywhere and accessible to everyone, it is often hard for users to know what is real and who to trust.
Since 2010, Health Union has been fostering conversations and interactions with people impacted by chronic health conditions. These digital experiences are guided by human engagement that "meets people where they are." In these moments when people feel heard, they share thoughts and experiences that offer keen insight into their needs, challenges and successes and sheds light on situations that one, as a marketer, might not have ever considered, but can help solve. By putting patients' needs first, and giving them space to have real conversations, there is valuable learning that can lead to mutually beneficial solutions.
Interested in learning more?