Connecting Across Communities: Health Union Conference for Patient Advocacy Kicks Off in Philadelphia
On March 26, 2018 Health Union opened the doors of its new event center in Philadelphia for the second annual HU Connexion, a conference for patient advocacy, to gather and thank the extraordinary network of patient advocates who share their experiences and journeys with thousands of people every day as moderators and contributors for its online communities.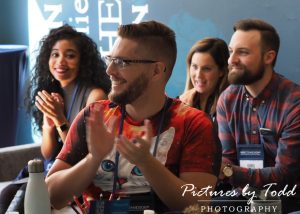 In its second year, the annual two-day event was carefully crafted by members of Health Union's community staff in hopes of both showing appreciation and support for the site moderators and contributors, as well as providing a platform for networking and professional development.
"It's incredible to gather everyone in person, to celebrate them and the impact they have across all of our communities," said Health Union's chief community officer Amrita Bhowmick. "It feels like a family reunion."
Nearly 100 advocate attendees representing all 17 of Health Union's condition-specific communities, including patients and caregivers, came together to share experiences, learn new techniques and tools for online advocacy, and engage with other advocates across health conditions.
"Connexion '18 was an uplifting experience that opened my eyes to just how empowering patient advocacy is," said Natalie Hayden, a writer and moderator for CrohnsDisease.com. "It was amazing to meet people I've been connecting with online for years, in real life."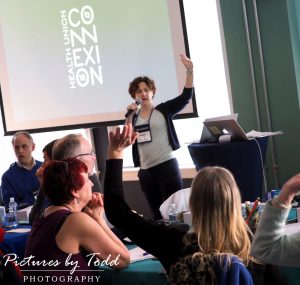 After opening remarks by co-founders Olivier Chateau and Tim Armand, the advocates were led through several collaborative workshops, with conversations on how to build community, the nuances of various communication styles, and the impactful practice of storytelling and narrative. With plenty of mingling and social time in between, HU Connexion becomes a chance for Health Union's patient advocates to meet new people, connect with old friends, and leave feeling inspired and prepared to continue serving the communities of people with chronic health conditions.
"While I've always known it was important to bring patients together, I never realized the value and power in storytelling," commented Elizabeth Medeiros, a contributing writer for Psoriatic-Arthritis.com. "HU Connexion gave me new insight on how to approach my audience in a more engaging and personal way."