Adam Kesselman Joins Health Union As Senior VP, Corporate Development
–Kesselman will expand business relationships, translate value of Health Union's patient expertise–
March 8, 2018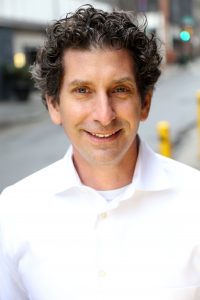 Pharmaceutical industry veteran Adam Kesselman has joined Health Union, LLC in the newly created role of senior vice president of corporate development. With more than 20 years of industry experience, Kesselman will continue to build on the company's growth and strengthen relationships with various partners.
In this role, Kesselman aims to connect a range of potential business partners – including biopharmaceuticals, creative agencies and other healthcare companies – to the valuable opportunities provided through Health Union's condition-specific, online patient communities.
"Health Union has the unique opportunity to leverage relationships developed through our online health communities in a way that will benefit both patients and potential business partners," said Health Union president and co-founder Tim Armand. "Adam has that rare blend of experience, background, skills and strategic thinking that allows him to translate how various partnerships and alliances with Health Union can help companies achieve their goals and actively improve the lives of their patient populations."
Kesselman brings more than 20 years' experience in pharmaceutical brand leadership to Health Union. Over that time, he developed expertise in multiple areas of healthcare marketing, including consumer, professional, digital, social media, public relations, sponsorship, advocacy, market access and public policy.
Kesselman will leverage these skills – along with his background in finance, sales management, market research and analytics – to help senior-level executives understand how collaborating with Health Union will bring value to their missions and adeptly execute strategies and tactics against their patient-centric goals.
"I speak with healthcare marketers every day and often hear them lament about how hard it is to truly connect with their patients or understand their experience," Kesselman said. "Partnering with Health Union provides a unique solution. Not only do our communities offer companies unprecedented access to the perspectives that have long eluded them, but Health Union also helps guide partners to incorporate those perspectives in ways that bring value back to their business."
Prior to Health Union, Kesselman managed global marketing and commercialization plans for vaccines at Pfizer. Before that, he held several roles during 18 years with GSK, including leading the U.S. and global commercialization of multiple vaccines, and managing sales teams across multiple therapeutic areas, global change initiatives and several big-name brands.
Outside of the biopharmaceutical space, Kesselman led healthcare communications at advertising agencies Cline Davis Mann and Palio Communications.
Kesselman earned an undergraduate degree in finance and accounting from Drexel University, an MBA from Temple University and a master's in organizational dynamics from the University of Pennsylvania. He is a certified public accountant and shares his real-world expertise as an adjunct professor at Temple's Fox School of Business.